Diana Jaw
Due to unbelievably tragic events, Zach Snyder and his wife Deborah Snyder will be stepping back from director and producer duties on Justice League as they deal with the death of their daughter. Joss Whedon has been tapped to take over the directorial duties of Justice League as it heads into reshoots.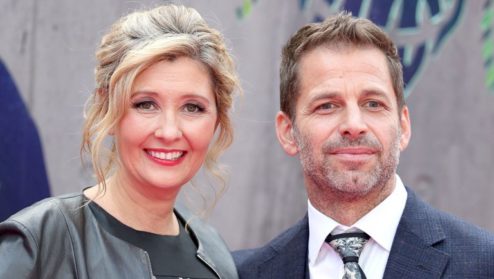 Autumn Snyder took her life in March but the family decided to keep the news private. However, with reshoots about to get started ahead of the film's November release, the director felt it was time to make the news public instead of delaying the film.
"I've decided to take a step back from the movie to be with my family, be with my kids, who really need me," Snyder told The Hollywood Reporter.
The Snyders had recently screened a rough cut of the film and brought on Whedon to write some new scenes. But when they realized they couldn't bring themselves to leave their family for London again, Whedon was asked to direct too.
"I never planned to make this public," Snyder said. "I thought it would just be in the family, a private matter, our private sorrow that we would deal with. When it became obvious that I need to take break, I knew there would be narratives created on the internet. They'll do what they do. The truth is…I'm past caring about that kind of thing now."
The president of Warner Bros. Pictures, Toby Emmerich, also added that even with Whedon helping, this is still very much Zack Snyder's movie.
"The directing is minimal and it has to adhere to the style and tone and the template that Zack set," Emmerich said. "We're not introducing any new characters. It's the same characters in some new scenes. He's handing a baton to Joss but the course has really been set by Zack. I still believe that despite this tragedy, we'll still end up with a great movie."
Justice League will be released November 17.