Diana Jaw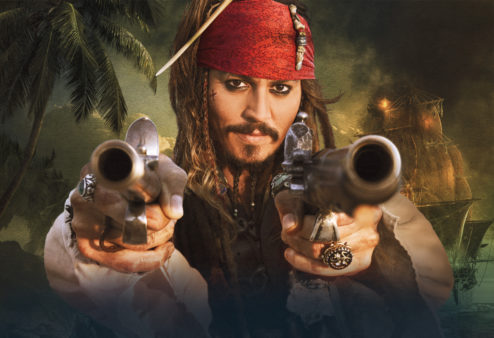 According to multiple reports, hackers are threatening to leak a major film owned by Disney, and sources tell Deadline that the movie is Pirates of the Caribbean: Dead Man Tell No Tales.
According to The Hollywood Reporter,
Walt Disney CEO Bob Iger revealed Monday that hackers claiming to have access to a Disney movie threatened to release it unless the studio paid a ransom. Iger didn't disclose the name of the film, but said Disney is refusing to pay. The studio is working with federal investigators.
Iger's comments came during a town hall meeting with ABC employees in New York City, according to multiple sources.
Disney's upcoming theatrical release slate include Pirates of the Caribbean: Dead Men Tell No Tales, which opens Friday, and Cars 3, set to bow June 16. Rumors circulated online last week that a work print of Star Wars: The Last Jedi had been pirated and was being held for ransom, but days later online chatter tipped that rumor as a hoax. The studio had no comment.
The Disney chief said the hackers demanded that a huge sum be paid in Bitcoin. They said they would release five minutes of the film at first, and then in 20-minute chunks until their financial demands are met.
This latest hacking report comes in the midst of a global ransomware attack that has affected hundreds of thousands of victims in over 150 countries, inspired copycats, and ignited controversy over the US government's cybersecurity policies.