Diana Jaw
Variety is reporting that Joss Whedon, the director that assembled Marvel's Avengers, has agreed to take on the mantle of DC Films director and handle the Batgirl film. If this comes to fruition, it would be the highest profile defection from the Marvel Studios stable of talent to move to DC Films.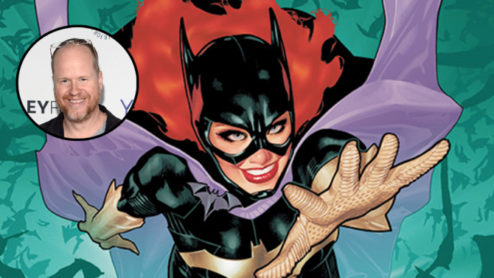 Whedon is nearing a deal to write, direct, and produce an untitled Batgirl pic for Warner Bros. as part of its DC Extended Universe.
No other producers are currently attached. Toby Emmerich, president and chief content officer of Warner Bros. Pictures Group, is overseeing with Jon Berg and Geoff Johns. The new project originated in the past month following a meeting between Whedon, Berg and Johns.
Whedon would be making a big move from the Marvel Cinematic Universe to its DC counterpart, having written and directed "The Avengers" and "Avengers: Age of Ultron" for Disney-Marvel. He also created the television series "Buffy the Vampire Slayer," "Angel," "Firefly," "Dollhouse," and "Agents of S.H.I.E.L.D."