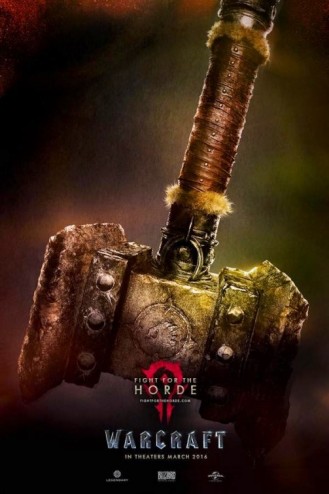 Duncan Jones gave his first interview about the project to the Chinese site Mtime (translation by Man Made Movies).
We are coming to the very end of 2014, and the film has been shot and we are finishing the editing. There are so many complicated special effects in the movie, that it will take a while longer before the film will be complete.

The special effects will be very impressive though. They are being done by ILM, who are best known for their work on the Star Wars movies.

Heading up the work are visual effects supervisor Bill Westenhoffer, who won an oscar for his work with Ang Lee on Life of Pi, and Jeff White at ILM, who made the Hulk such an excellent and believable character in the Avengers movie.

While this work is going on, music composer Ramin Djawadi continues to build up a magnificent score for the film. As we complete our edit, Ramin's music is being tailored to the cut. I am very excited. Day by day our film gets closer to being finished!

Warcraft is scheduled to be released in March of 2016, so we have 14 months to make the film as good as we can! I very much hope you will enjoy it.
As for the plot:
From the moment I first talked to Blizzard, the plan was to start our film with the first time Orcs met Humans. First contact! I think that for a world with so much newness to explain, this was a wise choice, especially when so many people in our audience may not know anything about Warcraft… it was important that some of our characters would be seeing the world fresh as well, and that the audience could see the situation through their eyes.