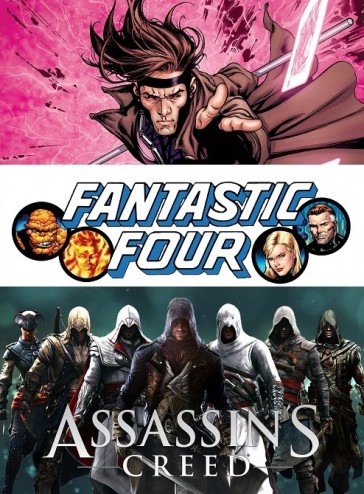 By Long Thai
Vulture has confirmed that Fox has set release dates for a slew of films that are of particular interest to comic, sci-fi, and gaming fans everywhere.
Gambit: October 7, 2016
Assassin's Creed: December 21, 2016
Fantastic Four 2: June 2, 2017
Untitled Planet of the Apes follow-up: July 14, 2017
Gambit will star Channing Tatum as the titular solo X-Men comic-book character originally portrayed by Taylor Kitsch in the ill-received X-Men Origins: Wolverine film.
Assassin's Creed has Michael Fassbender starring in the popular video-game-to-big-screen adaptation.
Setting a date for a Fantastic Four sequel bodes well in Fox's confidence that the yet-to-be released Fantastic Four reboot will be successful.