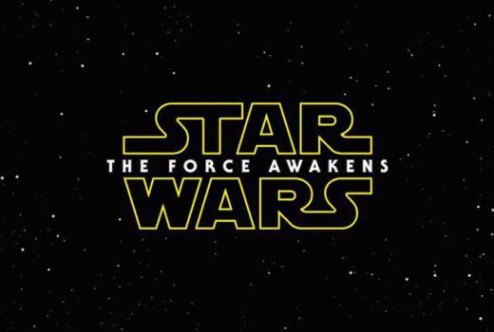 By Long Thai
Indie Revolver has released some of the most revealing concept art so far for Star Wars The Force Awakens.  The artwork features a new design for what appears to be a modified TIE fighter, or perhaps even more telling, a possible Imperial Shuttle?  Note the presence of what appears to be the telltale red Imperial Guards… does this mean the Emperor still lives? or is this just a VIP with his own Imperial Guard?  So many questions… so few answers for Star Wars fans everywhere…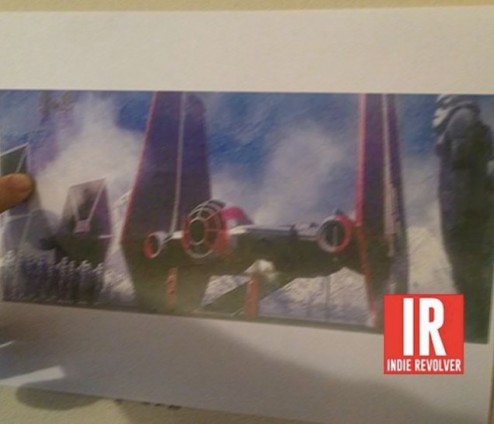 These new TIEs resemble the classic TIE Fighter, with their vertical wings and central cockpit. The foreground ship has some departures though. It's got extra engines between the cockpit (which has an extra row of windows) and the wings (which have elongated top panels). It appears to be a much roomier vessel with a large gangplank that descends from the rear of the ship to the ground; presumably the Imperial Guards at attention in front of the ship travel inside along with its pilot.
So just who is the pilot? In the original trilogy, we only saw the red robes of the Imperial Guard when the Emperor was on site. It certainly appears the the Empire is alive and well in Episode VII – does an Empire need an Emperor? If so, who might have inherited Palpatine's throne? In absence of a new Emperor, have the regional governors simply maintained direct control of their territories for three decades?
Another piece of Episode VII pre-production art shows a TIE design nearly identical to the one in the background of this image save for the fact that it is black, and the ship featured red markings on its hull like the ones on the larger TIE seen here. That production art was labeled "TIE Fighter – Special Forces." This new larger fighter could belong to the commander of those "Special Forces" – perhaps Gwendolyn Christie's Chrometrooper is important enough to the Empire to travel with two of the Imperial Guard?