While Vin Diesel may already be in the Marvel Cinematic Universe as the lovable Groot from Guardians of the Galaxy, that seemingly hasn't quelled speculation of his casting as a character in the upcoming Marvel's The Inhumans.
His Facebook post yesterday seems to only add fuel to the fire featuring him wearing an Inhumans shirt in front of an Inhumans background.  Could we be looking at the imminent casting of Black Bolt?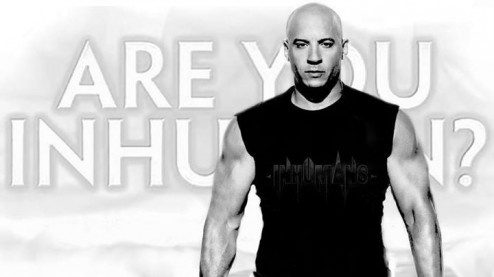 In fact, YouTuber Alex Luthor has already made a fan video featuring Vin Diesel as Black Bolt… We've got plenty of time to think about this one as the "Inhumans" movie isn't due out until November 2018.