This is now officially the most expensive photo ever.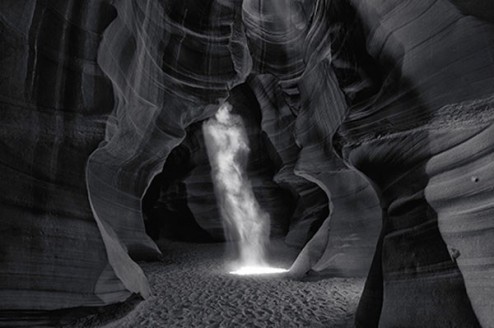 Australian landscaper photographer Peter Lik has set a new world record after a private unnamed collector purchased one of his photos for an unprecedented $6.5 million.
The black-and-white image, called "Phantom," was taken in Arizona's Antelope Canyon, the Guardian reports. The record for most expensive photo ever sold was previously held by Andreas Gursky's "Rhein II." In 2011, it sold for $4.3 million.