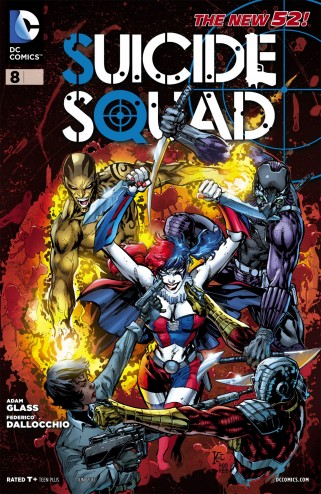 By Long Thai
While DC Comics has had a checkered history in cinema, they haven't shied away from casting star power to lead their franchises.  Warner Bros. just announced [via press release] that Will Smith, Tom Hardy, Margot Robbie and Jared Leto are officially set to star in Suicide Squad. 
The Joker will be played by Jared Leto; Deadshot will be Will Smith; Harley Quinn is Margot Robbie; Boomerang is Jai Courtney; Enchantress is Cara Delevingne, and Tom Hardy is Rick Flagg.
David Ayer (Fury) is both writing the script and directing.
Warner Bros. President, Greg Silverman released this statement about the future film:
We look forward to seeing this terrific ensemble, under Ayer's amazing guidance, give new meaning to what it means to be a villain and what it means to be a hero."
Suicide Squad has a release date of Aug. 5, 2016.