By Long Thai
With the 2014 edition of Otakon behind us, here's a good look at just a sampling of the great and beautiful cosplayers captured by Mineralblu Photography and Almost Nerdy!  Otakon is an annual three day anime convention held during the summer at the Baltimore Convention Center in Baltimore, Maryland's Inner Harbor district. The convention focuses primarily Japanese popular culture (primarily anime, manga, music, and cinema) and its fandom.
First up, this a great video recap of the entire Otakon event from Friday to Sunday.  Otakon definitely saw a huge cosplay representation of gaming and scifi in addition to the popular anime characters.  There was a large trend of cosplay from the highly popular Kill la Kill anime series in 2014 as well.
The following are just some of the amazing cosplays that made an appearance at Otakon 2014!
Ruby Taki of NYC-based Pro Voltage Cosplay debuted her amazing Metal Gear REX video game cosplay at Otakon 2014.  Metal Gear REX is a all-terrain, nuclear-equipped, walking battle tank model that appears in the Metal Gear Solid video game designed by Yoji Shinkawa.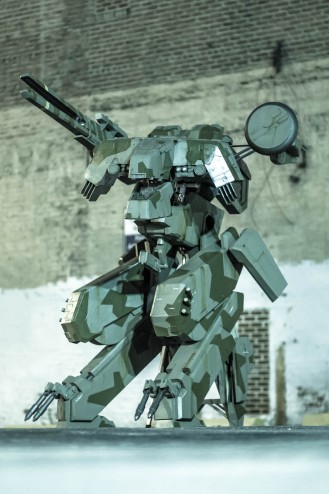 Byndo Gehk and Kitsune Kid Cosplay brought their fantastic Mako & Ryuko cosplays from the immensely popular anime series Kill la Kill.  Kill la Kill follows vagrant schoolgirl Ryuko Matoi on her search for her father's killer, which brings her into violent conflict with the iron-fisted student council president of Honnouji Academy.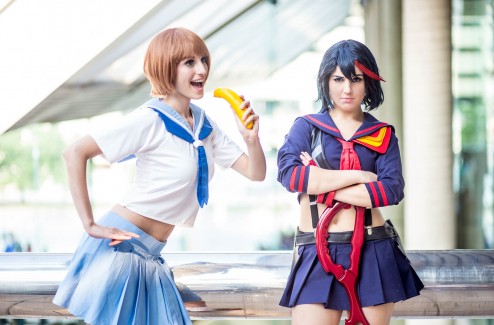 Louisiana-based cosplayer Shinrajunkie brought his version of video game character Jinx from League of Legends, a popular multiplayer online battle arena video game developed and published by Riot Games.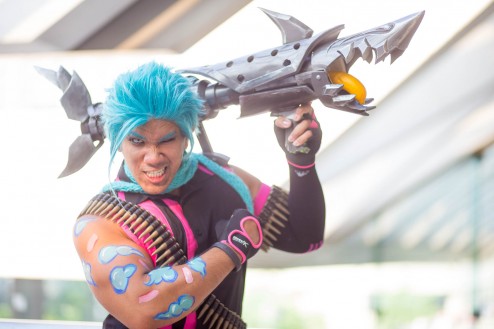 Houston-based Rose Aurum brought her Yuffie Kisaragi cosplay from the Final Fantasy video game series complete with giant shurikan!


East coast cosplayer Ani-Mia made her Otakon appearance with her Bulma cosplay from the beloved long-running Dragonball anime series.


Bonnie's Cosplay and Pizoobie Cosplay brought their Sivir and Rengar outfits to Otakon, representing for World of Warcraft fans everywhere!




About the author: Long Thai
Profile:  Long Thai is a cosplay photographer and overall pop culture nerd based in Houston, Texas. Known as Mineralblu Photography (https://www.facebook.com/mineralblu), Long has traveled the country seeking out cool cosplayers to photograph at anime, comic, and gaming conventions.
Twitter https://www.twitter.com/mineralblu
Facebook https://www.facebook.com/mineralblu
Instagram https://www.instagram.com/mineralblu